20 / Nov / 2019
Gløgg, glögg en glögi, warme (alcoholische) drank met kruiden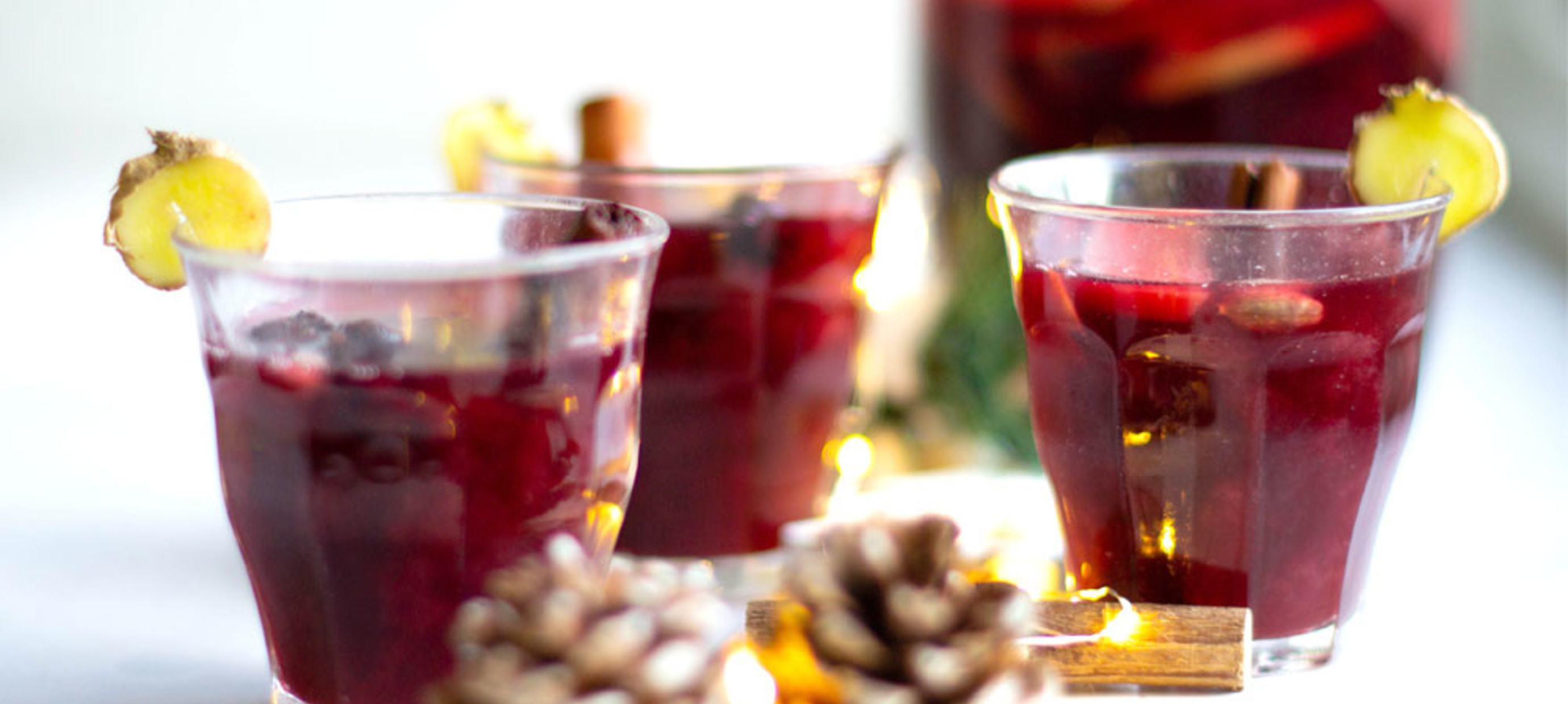 Gløgg, Glögg en Glögi, allemaal namen voor een warme, meestal alcoholische, drank met kruiden.
In Scandinavië gebruiken ze die eerste drie namen respectievelijk in Denemarken en Noorwegen, Zweden en Finland. Het finse woord glögi komt van het Zweedse woord glögg. Glögg komt van glödgat vin, wat warme wijn betekent.
Van oorsprong is glögi een alcoholische drank, die door postbezorgers (te paard of op de ski's) werd gedronken in de koude wintermaanden. 
De basis is vaak een rode wijn of rood vruchtensap, of een combinatie van beide. Al dan niet versterkt met een hoog alcoholische drank, zoals rum. 
De ingrediënten bestaan uit veel specerijen, zoals kruidnagel, kaneel, kardemom, anijs en citrusschil. Het geheel wordt verwarmd - niet gekookt - waardoor er een heerlijke geur vrij komt en de specerijen en citrus schillen hun smaak geven. Ook is er vaak een toevoeging van rozijnen en/of amandel bij het serveren van deze drank. 
Om iedereen te kunnen laten genieten van de heerlijke smaak van de Finse glögi volgt hier een non-alcoholisch recept. 
Ingrediënten voor een Finse glögi
1 liter zwarte bessensap, druivensap of ander rood sap
2-3 kaneelstokjes (eventueel gebroken)
5 kardemom peulen
2 theelepels citrus schil (sinaasappel of citroen. Let op, kies onbespoten citrusfruit)
4-5 kruidnagels, licht gekneusd
1 snuf nootmuskaat
2-3 stukjes verse gember
1 anijs ster (kan weggelaten worden)
½ appel in dunne schijfjes
3 eetlepels rozijnen
Hoe maak je de Finse glögi:
Doe alles in een grote pan en laat langzaam warm worden.
Roer af en toe.
Laat vooral niet aan de kook komen.
Laat ongeveer een half uurtje trekken.
Zeef de drank voor serveren.
Doe eventueel wat gezeefde rozijnen terug in de glaasjes voordat je de drank erin doet.
Serveer in kleine glaasjes, eventueel met gemberkoekjes erbij. 
Tip: je kunt ook nog gepelde lichte amandelen in de glaasjes doen.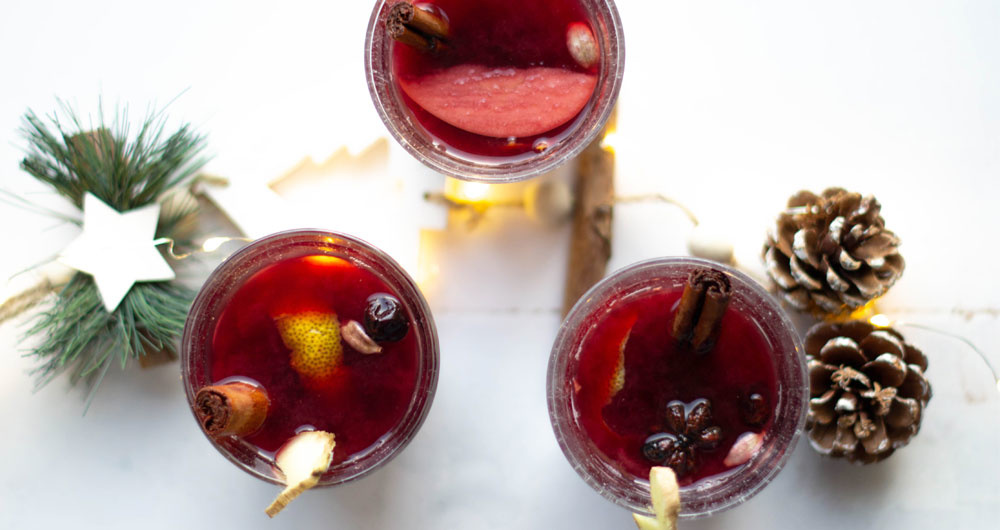 Bron: Wikipedia, www.food.com